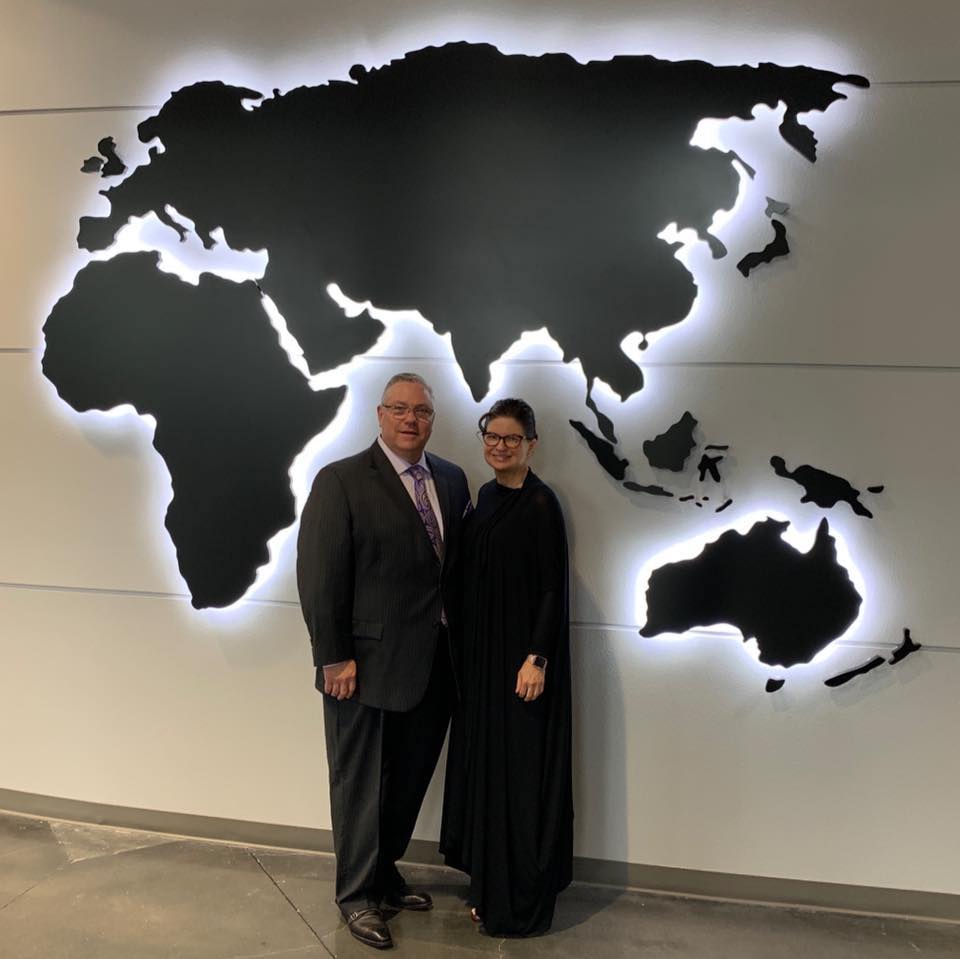 Ministry Involvement
 1988 Speaker at Youth Leader training seminar Philippines
1995 Northern District Youth Camp Evangelist in Australia
1998 Elected as Sectional Youth Director Indiana District
1998 Day Speaker for Holiday Youth Convention Indiana District Youth Department
1999 Dream Team Evangelist to the Philippines  
2002 – 2003 Indiana District Senior Youth Camp Music Director
2004 Night Evangelist at the United Pentecostal Church General Conference in Auckland New Zealand
2007 Day Speaker, Holiday Youth Convention Anchorage Alaska
Various choir events and clinics including the Indiana District Allstate Youth Choir Director
Indiana District, Senior Youth Camp Choir Director
2008 Travelled as a guest speaker and musician at Conferences from the West Coast to the East Coast
2013 Manila Philippines Crusades
2014  General Conference speaker New Zealand , Australia.
2015 Crusade Speaker YNARES NCRD Philippines
2016 Crusade Spreaker NCRD Philippines
2017 Crusade Cuneta Astrodome Manila Philippines
2018 Crusade Speaker Sao Paulo Brazil
2018 New Zealand UPCNZ General Conference
2018 District Conference Speaker Palawan Philippines
2018 Crusade Speaker Manila Philippines
2019 Deridder Missions Conference
2019 Joint District and Section Conference Guest Speaker Caraga District Mindano, Philippines 
2020 Global Online Crusade Speaker 
2021 Global Online Crusade Speaker
2022 Honduras / Nicaragua Guest GATS Lecturer
2022 Philippines NCR Guest Lecturer
2022 Guest Speaker Mexico City Crusade 
Rev Timothy Marshall
District Global Missions Director
The Marshall family lived in Houston Texas under the pastorate of Rev Verbal W. Bean until his untimely death in 1976.  Then in 1980 they moved to the Philippine Islands where they lived for 10 years starting many churches and a Bible College in Manila Philippines.
 In 1986 Tim left the Philippines and returned to the USA to attend Jackson College of Ministries in Jackson Mississippi, as a Music Major.
Tim served two terms as an Associate in Missions worker in Hong Kong where he assisted Missionary Rev Robert Forbush. In 1989 Tim also received his Ministers License with the  United Pentecostal Church Int.  In September 1989 Tim Marshall and Melanie Forbush were married in Jackson Mississippi after having been childhood sweethearts since the ages of fifteen and thirteen.
In 1990 Tim and Melanie moved to Richmond VA to become the Music Minister at the Pentecostals of Richmond where Rev Joe Forbush was Pastor.  They served there for just over two years.
In 1992 Tim and Melanie moved to Gainesville Florida as Minister of Music for Rev Jeff Arnold and stayed for two and a half years.  In 1994 their miracle son Dustin was born, and in May of 1994 Tim and Melanie, with their newborn son, moved to Australia to again work with Rev Robert Forbush as Associate Missionaries, holding leadership seminars and choir clinics throughout the country.  Traveling thousands of miles during their stay, Tim and Melanie organized the very first music conference in Australia in December 1995 during the United Pentecostal Church Of Australia ,General Conference in Brisbane Australia, holding over 80 classes in five days. Tim and Melanie traveled around that great nation holding leadership training seminars. Tim also received his General License as a Minister with the UPCI during this convention.
 In 1996 Tim and Melanie, with their son Dustin, returned to the USA where they evangelized for a short time.  In 1997 they became Associate Pastor and Minister of Music for Rev N.P. Urshan where they served for a year and a half, during which time Tim was Ordained as a Minister in the United Pentecostal Church International.
 In June of 1998 Tim and Melanie had another child added to the family with the birth of Alexis Brooke Marshall. .  They are currently evangelist with the United Pentecostal Church
International. UPCI.
Contact: DGMD@STXDmissions.org